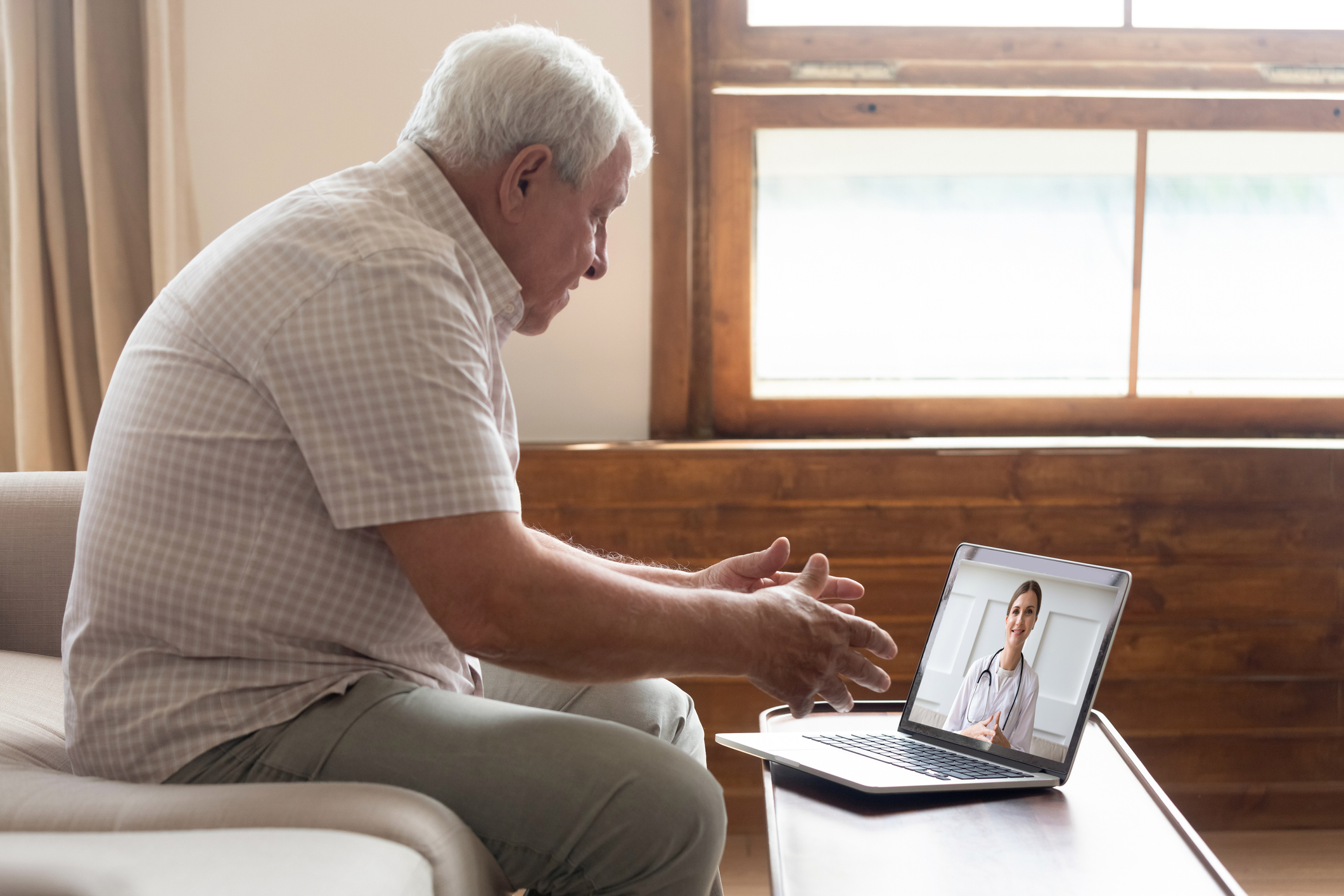 By Dr. Bussell - April 28, 2020
The coronavirus pandemic has ushered in uncertainty, opportunities for resilience, and is set to shape a new era of medicine. For those who are sheltering in place and suffering from neuropathy, this can also be a time of stress and may leave them wondering what experts have to say about managing their pain at home.
Our care team at the Neuropathic Therapy Center is committed to providing quality care for those with nerve pain during coronavirus pandemic. We are offering a variety of telehealth opportunities and tips on the blog to help during this time. In that spirit, here are five things you can do to manage your pain symptoms at home.
1. Set a game plan and stick to it
When it comes to coronavirus a component, many are struggling with concern for safety amidst the uncertainty. While there is no one right answer for this, one can relieve that stress by setting a game plan and sticking to it. That means if you don't feel comfortable going to the store and plan to have groceries delivered, don't deviate for a single item on a recipe you're missing. It could also mean setting up designated times for walking outside or scheduling check-in times with family. While you may have to modify as public health officials change guidance (such as masks in public), the key here is to create a course of action to follow during this time that is right for you and your family.
2. Increase your vitamin C and D intake
Nutrients such as Vitamin C and D are not only immune system boosters but are also essential to decreasing inflammation, digestive health and mood boosters. With the spring season here, this is the time to take advantage of fresh produce such as fresh citrus fruits (clementines, oranges, grapefruit), strawberries, kiwis, brussels sprouts, broccoli, chili peppers, and tomatoes. I'll personally add a little dark chocolate (pure 99%) here and there, which can be beneficial as it is a great antioxidant.
With all of us being at home, this is a time to be creative and build lasting dietary habits. Try experimenting with new savory dishes and fresh salads. Be sure to properly wash all fresh produce and stay connected with your physician on coordinating which food is right for you.
3. Prioritize movement and exercise as a daily part of your routine
I can't emphasize enough that daily exercise and hourly movement is critical to managing nerve pain. With many of us indoors, it's easy to feel lethargic or find it difficult to find space to exercise. If possible, a brisk walk outdoors in the early mornings or evenings is a great way to get both vitamin D and your body moving.
If the outdoors isn't quite an option, be sure to connect with your physician or therapist to create a low-level mat program that can be done on the bed or next to it. These can include light core exercises, such as laying on the back and bringing your knees to your chest as well as standing toes raises. Holding asymmetric yoga poses for a few breaths is also another good option. The key is to ensure blood flow is moving to your legs.
4. Manage your stress
During these difficult times, stress management is easily the hardest thing to do. But it's the most essential thing we need for our overall health. Planning, good nutrition, exercising — these all play a huge role in reducing your stress, but there are other things you can do as well.
One tip I recommend to my patients to reduce stress is breathing exercises. There are many breathing apps that allow you to set daily times to remind you to pause and breathe for a minute. We recommend this because focusing on your breathing allows the brain to focus on a singular action, which can quiet the thoughts and release tension.
Another tip to keep in mind is monitoring your media and news intake — what I call a media fast. Yes, this is a time of crisis and you need to stay informed. I recommend looking at trustworthy resources such as the CDC, WHO and your county public health official to stay informed but avoid other social media outlets that could cause you more stress than help.
Lastly, households can be complicated, which can be an added stress for those with chronic nerve pain — and that's okay. Working from home, educating children, and keeping the family entertained and active can be stressful and cause more pain. It's important to know your limits and communicate with those around you. That may mean setting up a quiet workspace separate from the family or setting a designated time at the end of the day to unwind and take care of yourself. These are good things to do.
Also, remember this is an opportunity to be close with one another and be creative. That means maybe meeting your kids or grandchildren where they're at and trying your hand at a video game or sitting down as a family to play a board game. The key is to have fun and participate within your comfortability.
5. Use the video health options that are available to you
I also believe it's important to remember that while we are social distancing, we are not isolated or alone. Stay connected with your healthcare providers as often as you can. This can include scheduling routine video health appointments with your doctor and your physical therapist. Mental health is also important to maintain during this time, and there are many video health and phone hotline services available. The key to remember here is that while these are uncertain times, we cannot put off our health until is it is dire. Keep an open line of communication with your healthcare team.
From all of us at the Neuropathic Therapy Center, we want you to remember during these challenging times that you are not alone in managing your symptoms. We are here to offer support, and we will continue to share pain management tips and provide the care you need.
Take the Next Step
If you're suffering from nerve pain, our Neuropathic Therapy Center may be able to help using a breakthrough physical therapy treatment called Intraneural Facilitation or INF.™ For more information and to schedule an evaluation, call 909-558-6799 or request information online.