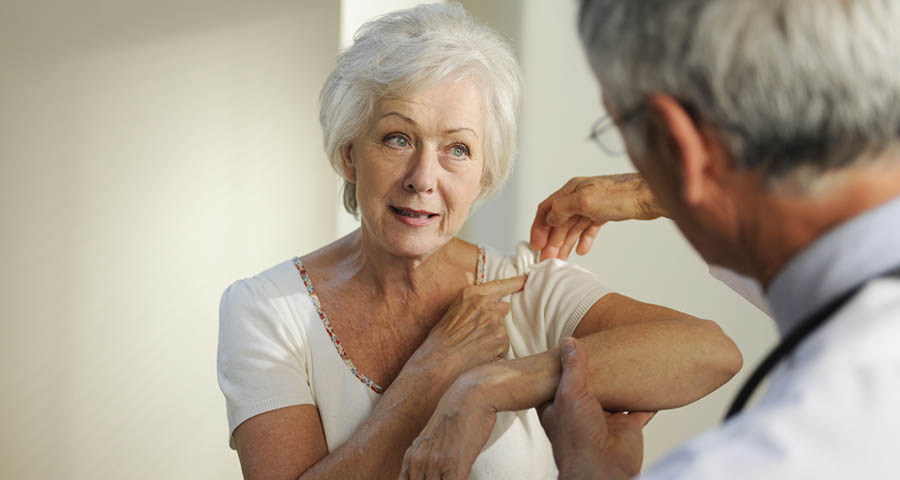 By Dr. Bussell - May 9, 2017
It's been said that communication is the foundation to every successful relationship. If we are honest and open, it makes it easier for our loved ones and friends to better understand how we are feeling.
The same can be said about a relationship between a doctor and a patient. Patients are encouraged to express concerns, questions or inquiries toward how they are feeling. How else will we know what is wrong?
There's no need to be afraid of talking to your doctor when it comes to any level of discomfort or pain. We are here to help!
The following questions may be asked by your doctor to better understand the pain you are experiencing. Be prepared to answer as much as you can.
Where do you feel the pain?
Tell your doctor all of the areas you are experiencing pain. Don't say the pain is in your leg. Explain and point it out to where the specific pain is in your leg. Does the pain transfer to your feet at all? This will help your doctor to examine the appropriate area.
What kind of pain are you feeling?
Please be as specific as you can. Think about the pain you are feeling. Is it sharp, tingling or burning? Perhaps it is a shooting pain that goes from one area of the body to the next. Different types of pain can mean different things. Don't hold back on what you are feeling.
How often do you feel pain?
Is it chronic or acute? If the pain has lasted more than six months it is considered chronic pain. You may want to specify how often you feel the pain. Do you feel pain when you are sleeping, walking the dog or picking up your child? Monitor when and how you feel the pain.
How severe is the pain?
Is the pain tolerable or does it make every day activities more difficult? Think about how the pain affects your life, from the minute you wake up to when you go to bed. Are you able to concentrate at work, cook a meal, or clean the house effectively?
Don't worry about oversharing how you feel with your doctor. We are here to listen and help you in any way we can. No one should have to live with pain, and if we can treat it accordingly, well, that's a good thing for everyone.