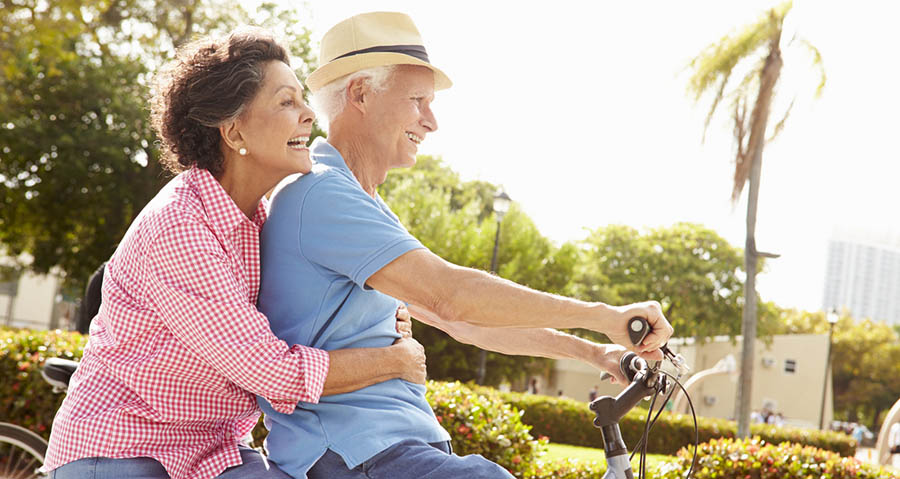 By Dr. Bussell - May 30, 2017
What if we could live to be 100 years old?
The idea isn't far fetch, especially for those living in one of the five designated blue zone areas (Okinawa, Japan; Sardinia, Italy; Nicoya Peninsula in Costa Rica; Ikaria, Greece; and Loma Linda, California).
Dan Buettner, with the support of National Geographic, traveled across the world to learn why certain populations were outliving others. It came as surprise to many, but there was one city in the United States that proved — a healthy diet, communal spirit, and a day of rest on Sabbath — living to 100 was attainable.
According to Buettner, there are eight common denominators among the zones.  Here are my top five.
Live with Purpose
Ask yourself, "What motivates me to get up each morning?" Is it my job, my family or time spent volunteering? Life doesn't have to be complicated. In fact, if we find the things that make us happy, we have the ability to live longer, prosperous lives.
Did You Know?
Defining a sense of purpose is worth up to seven years of extra life expectancy.
Maintain a Healthy Diet
Our eating habits can make a huge difference to how we feel physically, mentally and even emotionally. Consuming a vegetarian or gluten free diet is always encouraged. Consider having a smaller meal in the late afternoon or early evening.
Stay on the Move
For those fortunate to live in Loma Linda, we are exposed to its wonderful hillsides and trails. It's the perfect opportunity to explore the town. Moving should be a natural occurrence every day. Whether it's walking to the market, school or to church. Find what moves you (live with a purpose).
Take Time for Sabbath
No matter how hard we try, we don't have the capacity to work seven days a week. We need to take this time to rejuvenate. Celebrate all that God has provided and continues to provide every day. This is your time to strengthen your mind, body and soul.
Make Family a Priority
I can't stress this enough. Make family the priority of your life and benefit from their happiness, joy and smiles as you learn and grow from each other. According to Dan Buettner's Power 9 keeping loved ones close can lower disease and mortality rates in children living at home.
The key is to remember life is short, we must live it to the fullest. Even if we are suffering with nerve pain or other medical conditions, we must find a way to keep moving forward, spending time with our loved ones and enjoying the beauty nature has to offer.
Blue Zone® is a registered trademark of Blue Zones LLC, and refers to places in the world where residents have much greater longevity. The community of Loma Linda was designated a blue zone in a National Geographic article by Dan Buettner. (Buettner, Dan: "The Secrets of Long Life.", page 9. National Geographic, November 2005.)