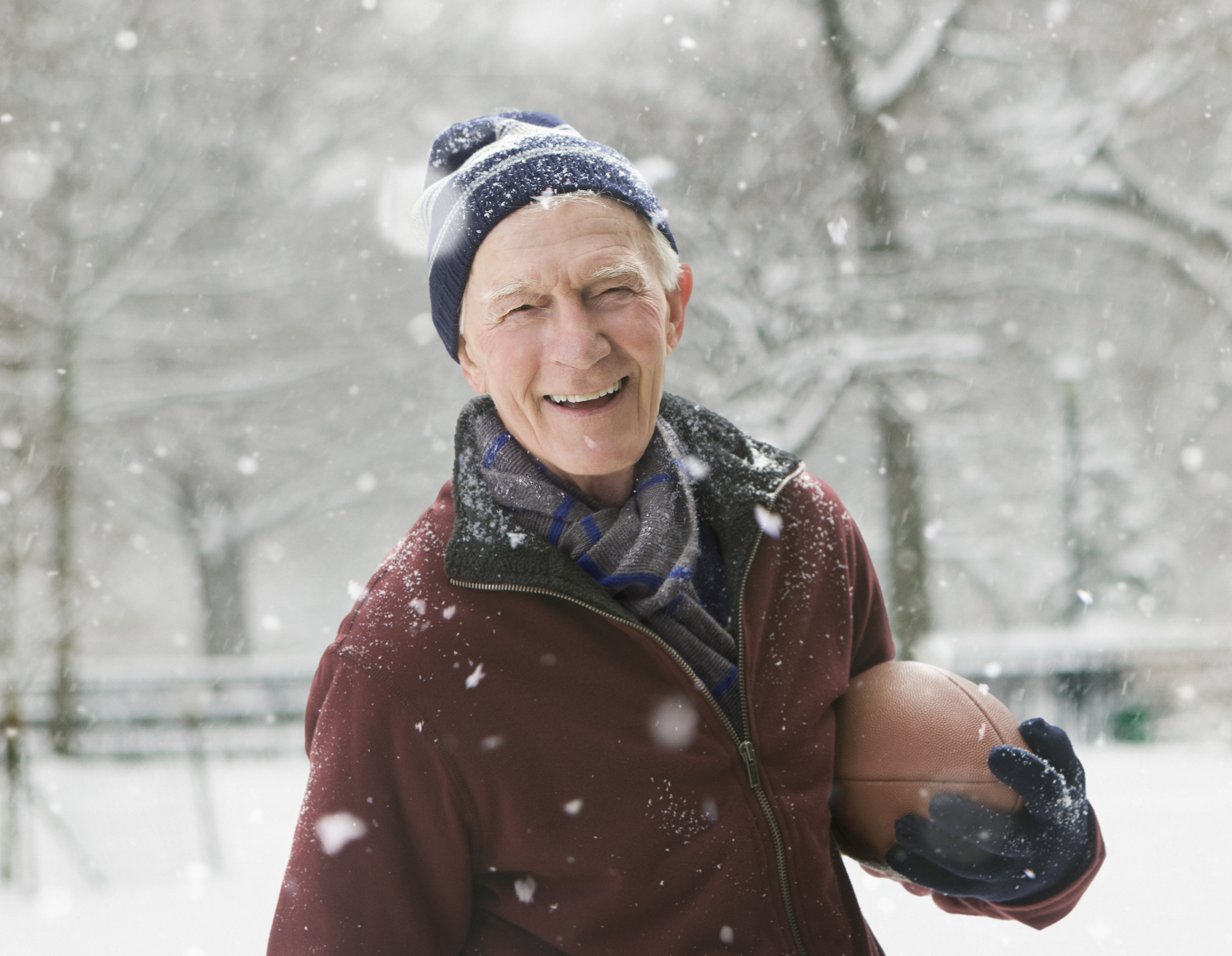 By Dr. Bussell - January 9, 2020
The winter season is in full gear and you know what that means — colder temperatures, snow-filled activities, hearty foods and slowing down. While winter can be abundant in joyful things to do, for those experiencing chronic nerve pain, it can also be one of the more challenging times of the year.
While there is nothing wrong with enjoying the seasonal offerings — in fact, I encourage it — the truth is the colder temperatures and sweet treats can bring discomfort to those with nerve pain. Before you miss out on the wintertime fun, consider these recommendations to maintain an enjoyable, healthy and pain-free season. 
1. Remember to eat healthy and stay hydrated
The winter season is abundant with seasonal foods that will help keep you energized and healthy. Some seasonal favorites include leafy vegetables such as chard, kale, spinach and salad greens. This is also the time of year that starchy potatoes and cauliflower are best to enjoy. It's important to monitor your sugar levels as sugary goods can bother your neuropathy. However, if well monitored, citrus fruits such as clementines, oranges and tangerines are delicious treats for the winter season. 
I can't stress this enough make sure you stay hydrated! Moving between extreme temperatures and running heaters indoors can cause dehydration, which can cause inflammation. Hydration is key to maintaining both a healthy diet and reduced nerve pain. 
2. Keep your body warm and active
With the winter chill, it is easy to want to stay bundled up indoors and can be challenging to maintain an exercise routine. The cold weather is notorious for constricting the blood vessels and disrupting blood flow to the hands and feet. However, staying active with moderate exercise can restore blood flow. Check with your physician what might be best for you and your pain. He or she may recommend calf stretching or toe raises for you to do on your own. They may also recommend walking an indoor track or participating in yoga. All are great compromises to maintain your fitness throughout the cold season. 
Most importantly, when exercising: listen to your body. It's common to experience some pain during activity. If it's tolerable, continue on, but don't push beyond what makes your comfortable. The goal should always be to have fun and ease your pain, not exasperate it. 
3. Be mindful of temperature extremes
Staying bundled in winter clothing is essential for battling the cold outside, but it's important to remember balancing your body heat once you return indoors. While three pairs of socks are a great way to fend off the cold when outside, wearing that many socks indoors runs the risk of overheating the body. When your body overheats, it can increase symptoms of burning, piercing and tingling in the feet.  
When indoors, the trick is to avoid direct contact with the cold (such as bare feet) and to wear clothing that is not too warm but thick enough to keep you warm (such as a hoodie). Temperature extremes can be tricky, but monitoring how cold and warm you are is necessary to prevent nerve damage and pain. 
The winter chill and challenges of nerve pain can make it difficult to see all the opportunities to live a good lifestyle full of exercise, fresh food, and quality time with family the season affords. It's important to recognize no matter the season, there are always steps you can take to maintain a happy and pain-free you. With these tips in mind, enjoy the season!