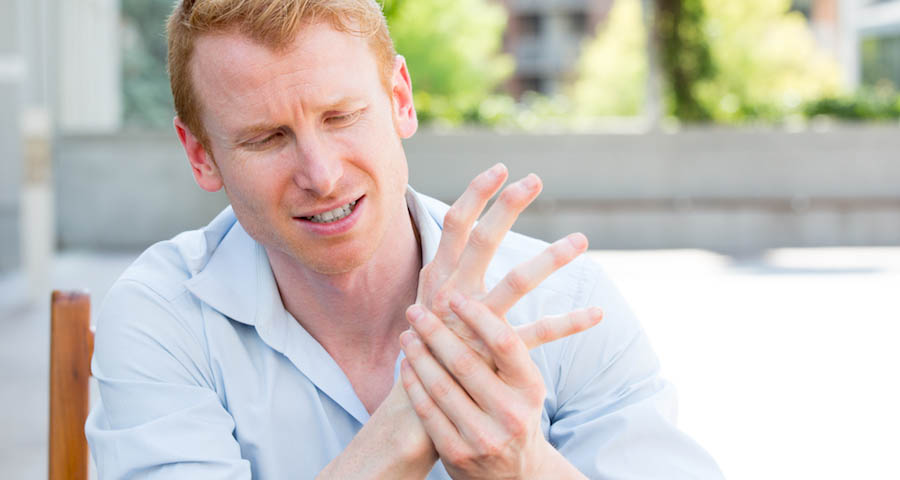 By Dr. Bussell - March 21, 2017
Where does it hurt?
Your arms, hands, legs or feet? Is your entire body suffering from a stabbing, throbbing or numbness that even the simple act of walking becomes like an everyday chore?
If so, this pain you are feeling is known as neuropathy pain, which is nerve pain as the result of a lack of blood flow to the heart. This can cause certain parts of the body to feel discomfort and pressure making every day activities such as standing, balancing or picking up a spoon near impossible.
But don't worry, you're not alone.
Nerve pain is common in most diabetic and chemotherapy patients, as well as individuals suffering from a broken ankle or foot. Let's take a moment to look at some of the more common signs to neuropathy pain.  Ask yourself do I have one or all of these pain symptoms?
Numbness or tingling in feet and hands
Loss of balance and falling
Throbbing and sharp pain
Extreme sensitivity to touch
Dropping things with your hands
Muscle weakness
Heavy feeling in arms and legs
Dramatic drop in blood pressure
Difficulty digesting
Excessive sweating
If you answered yes to one or all of these, you may be experiencing nerve pain. Recognizing this is the first step to getting the help you need.
So, how can you treat nerve pain?
For starters, a healthy diet and active lifestyle can contribute greatly to easing every day pain. Secondly, rest easy knowing there is a team ready and able to assist you at our new neurovascular clinic opening May 2017. It is here where our Intraneural Facilitation or INF™ treatment will be able to improve blood flow and reduce discomfort with three unique hold positions.
Trust me when I say this will be a game changer in pain relief.
Imagine getting up each morning, standing on your own and walking outside without any pain. That's what I like to call a success.
Are you ready to experience a pain-free life?
Take the Next Step
If you're suffering from nerve pain, our Neuropathic Therapy Center may be able to help using a breakthrough physical therapy treatment called Intraneural Facilitation or INF.™ For more information and to schedule an evaluation, call 909-558-6799 or request information online.