---
Here's a vegetarian detox soup that's savory and filling. Cabbage, carrots and tomatoes are made even more delicious with the help of garlic, oregano and sea salt.
Recipe:
Detox Cabbage Soup
---
Serving size: 421g
Servings per recipe: 6
---
½ Small cabbage (4-5 cups), shredded
1 Onion, chopped
4-5 Cloves garlic, minced
3 Carrots, chopped
3½ Cups diced tomatoes
1½ Cups tomato sauce
4-5 Cups vegetable broth, low sodium
1 Tbsp. dried parsley
1 Tsp. oregano
Sea salt to taste
Directions
Add all the ingredients to a slow cooker. Cook on high for three to four hours or until the cabbage is soft. Serve immediately or refrigerate for later.
This should last at least one week in the refrigerator. It can also be frozen for up to six months. Enjoy!
Nutrition Facts
Serving size:
| | |
| --- | --- |
| Calories | 120 |
| Total Fat | 1g |
| Saturated Fat | 0g |
| Trans Fat | 0g |
| Cholesterol | 0mg |
| Sodium | 850mg |
| Total Carbohydrate | 27g |
| Dietary Fiber | 8g |
| Total Sugars | 15g |
| | Includes 0g Added Sugars |
| Protein | 5g |
| Vitamin D | 0mcg |
| Calcium | 95mg |
| Iron | 2mg |
| Potassium | 1148mg |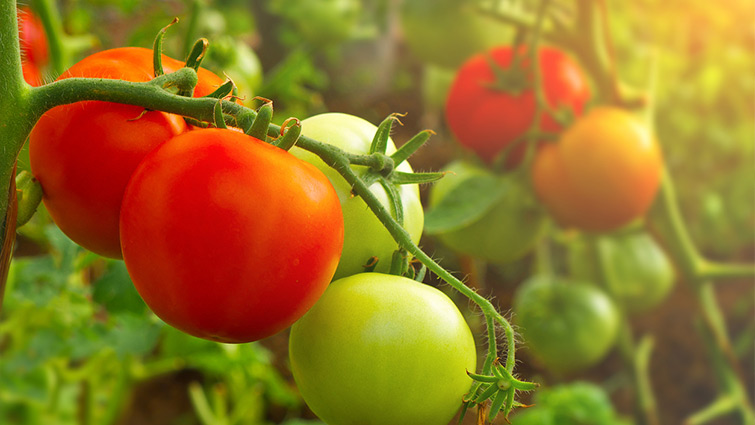 Star Ingredient:
Tomatoes Contain:
Vitamin C*
Did you know the human body does not have the ability to produce vitamin C on its own? That's why it's so important to make sure we are eating a wide variety of foods with Vitamin C. This vital vitamin is not only useful to help our bodies fight off the common cold, but it's necessary for the absorption of iron and very important for our connective tissues. Connective tissues are what keep our skin firm and our muscles strong. Because vitamin C supports our connective tissues, it is also useful in speeding up the healing process. If you have a wound, you might want to consider increasing the intake of foods higher in vitamin C.
Trivia: Cats and dogs can make vitamin C therefore they don't need fruits and vegetables.
Potassium*
Potassium is the principle positively charged ion inside the body cells. It plays a major role in maintaining fluid and electrolyte balance and cell integrity. It is also critical in keeping the heartbeat steady. It assists in carbohydrate and protein metabolism. Potassium is abundant inside all living cells, both plant and animal, and because cells remain intact unless foods are processed, the richest sources of potassium are fresh foods of all kinds, especially fruits and vegetables.
Folate*
Did you know folate is part of the B-vitamin family, otherwise known as vitamin B9? It is active in cell division. During periods of active growth and cell division, such as pregnancy and adolescence, folate needs to increase, and deficiency is especially likely. The best food sources of folate are liver, legumes, green leafy vegetables, and beets. Among the fruits, they are oranges, orange juice, and cantaloupe. Heat and oxidation during cooking and storage can destroy up to half the folate in foods.
*These statements have not been evaluated by the Food and Drug Administration. This is not intended to diagnose, treat, cure, or prevent any disease.