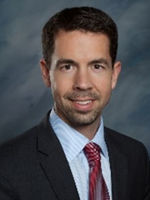 Medical Director of Liver Transplantation LLUH, Chief of Gastroenterology & Hepatology LLUH
Dr. Volk is the Chief of Gastroenterology and Hepatology, and Medical Director of Liver Transplantation at Loma Linda University. He is triple board certified in Transplant Hepatology, Gastroenterology, and Internal Medicine, and has been frequently selected by Best Doctors as among the top Hepatologists in the country.
Prior to moving to Loma Linda, Dr. Volk was Director of the Liver Tumor Program at the University of Michigan. He is a former Robert Wood Johnson Clinical Scholar, with a longstanding funded research program that focuses on management of cirrhosis and organ allocation for liver transplantation. He has published >100 research articles, reviews and book chapters, and serves on the Practice Metrics Committee of the American Association for the Study of Liver Diseases.
Since moving to Loma Linda in 2015, Dr. Volk has quadrupled the size of the liver transplant program, from 25/year to >100/year. He has grown the GI division from 8 faculty to 17, and established numerous satellite clinical locations including an academic-private partnership in an ambulatory surgery center. He has introduced numerous new clinical services and established a multidisciplinary Digestive Disease Center. His research program remains active, with >$300K/year in current funding.