Salary & Benefits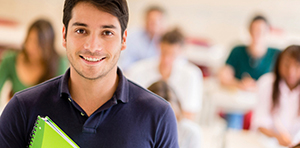 Salary
Effective July 1, 2016
PGY-4: $60,461.44
PGY-5: $62,970.75
PGY-6: $65,458.43
NOTE: Paychecks are issued biweekly
LLIECHE Training Agreement (PDF - 259 KB)
Benefits
Health Coverage
Major medical coverage, including vision and prescription coverage, and optional dental coverage is available. Monthly premiums are: single: $30 for medical, $5 for dental ($35/month total); one dependent: $125 for medical, $25 for dental ($150/month total); two or more dependents: $195 for medical, $50 for dental (total $245/month).
Professional Liability Coverage
Loma Linda University Medical Center provides professional and general liability coverage through a self-insured program. This program covers house staff while acting within the course and scope of their employment relationship. All coverage is provided on an occurrence basis. No separate "tail coverage" is required.
Disability Insurance
State Disability Insurance (SDI) is available for eligible employees in the event of hospitalization, outpatient surgery, or illness lasting over one week. An SDI claim form must be completed and submitted to the state promptly. LLUMC requires that employees apply for SDI if a covered event occurs. In addition to SDI, residents are covered by a long-term group disability income plan provided by LLUMC. This plan provides disability benefits until age 65.
Life Insurance
LLUMC provides a $100,000 group term life insurance policy.
Resident Educational Fund
$1,000 per resident per academic year is allowed for reimbursement for California Medical License, USMLE Step 3, DEA certificate, etc. stated in reimbursement policy.

Work Leave Days
Paid Leave
Vacation
PGY-1: three weeks (15 Monday - Friday days)
PGY-2 to PGY-8: four weeks (20 Monday - Friday days)
Holidays
Eight (8) paid holidays are: New Year's Day, President's Day, Memorial Day, July 4th, Labor Day, Thanksgiving Day, the Friday following Thanksgiving and Christmas.
Sick Leave
Ten (10) days (Monday - Friday)
Professional Leave
Varies according to program.
Unpaid Leave
Family/Parental Leave
Twelve (12) weeks of family/medical leave, without pay but with continued benefits, is available for personal illness or family needs within the guidelines of the Family and Medical Leave Act (FMLA).
Scheduled Time Off
Residents are to have 4 (four) 24-hour periods (1 day in 7) free of patient care responsibilities each month, averaged over four weeks. During the months with legal holidays, i.e. January, February, May, July, September, November, and December.
Residents will have one additional day off for a total of 5 (five) days off duty.
During the month of November, there are two official holidays - at the discretion of the Attending Physician and/or Program Director, the Resident may have fivedays off during October and five days off during November, OR four days in October and six days in November.
Assistance to Fatigued Residents
Residents who feel it unwise or unsafe to drive themselves home following duty should take a cab home. The GME Office will reimburse the resident for a round-trip cab fare to home addresses within 45 miles of Loma Linda University Medical Center if presented with a receipt within one week.
Employee HR Self-Service
Available through the PeoplePortal system, which can be accessed from the VIP intranet (see Other Links & Applications). PeoplePortal allows you to modify W-4 exemptions or view your paycheck. You must also notify the GME Office of any changes to your name or home address; Contact the GME Office at 909-558-6131 (ext. 66131).
Recreation Facility
All residents and their dependents are allowed to join the Drayson Center free of charge.
Call Rooms
Call rooms are available for residents who are required to stay in the hospital overnight.
Meals
Four $3.00 meal tickets are issued for each scheduled 24-hour in-house on-call period. In addition, residents receive a 20 percent discount on food purchased at the LLUMC, Children's Hospital, Faculty Dining Room, FMO, and the Councilor's Student Pavilion. Cafeteria hours are from 6 a.m. to 10 p.m. on weekends and 6 a.m. to 1:30 a.m. weekdays. Vending machines are also available.
Resident/Fellow Apparel
Two white laboratory coats are provided at the beginning of training. Additional coats may be purchased by a resident/fellow from the GME Office upon request. Each resident/fellow will be provided a scrub card and are given two credits from the hospital's scrub dispensers. There is no provision for personal laundry.