Protecting Children in Our Community
For over 30 years the Loma Linda University Children's Hospital and our companion hospital, Riverside Regional Medical Center, have offered child abuse treatment and prevention programs.
The hospitals' out-patient child abuse clinics are the main resource for forensic evaluation within the child protection community of the Inland Empire. Last year, there were over 120,000 referrals to Child Protective Services in the Inland Empire and the Child Abuse Pediatric team is assigned to both facilities to cover the very large population of the Inland Empire.
Educational Goals and Objectives
The Division of Forensic Pediatrics is committed to finding and training child abuse pediatricians. To meet this need, the Loma Linda University Medical Center has the goal of training pediatricians to be outstanding physicians for victims of child abuse.
Our program focuses on developing a firm educational footing, providing extensive exposure and training in all modalities of abuse.
We strive to create a clear understanding of the causes of child abuse, the immediate and long term effects on children of such abuse. It is our hope that with this experience in evidence-based medical practice our physicians will learn to make the most effective decision when treating each and every child.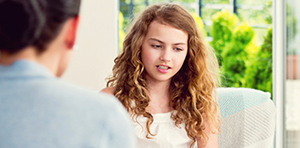 Our Mission
It has always been the mission of the Loma Linda University Medical Center to promote whole person care that encompasses body, mind and spirit. It is our belief that abused infants and children are especially in need of this all-encompassing care.
Competency-based Goals and Objectives
The 3 year program has the following broad areas of education:
Epidemiology of child abuse
Clinical competence in evaluating sexual abuse
Clinical competence in evaluating physical abuse
Recognizing child neglect and endangerment in all its forms
Understanding the dysfunctional/abusive home environment
Understanding the laws that pertain to child abuse and the legal procedures
Child abuse prevention
Understanding the need for evidence-based medicine and the importance of research
Understanding the concepts of whole person care