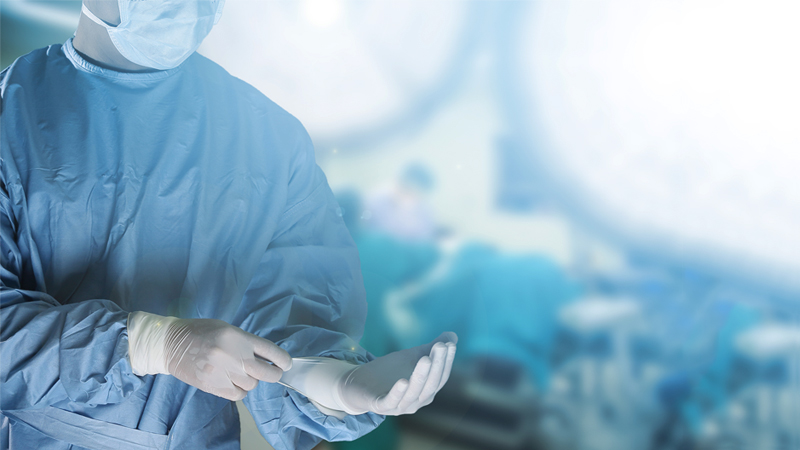 About the Program
The Virchel E. Wood Hand & Upper Extremity Surgery Fellowship program is structured to provide a wide scope to allow the fellow to experience the breadth of experiences. The three-month rotation schedule allows for sufficient continuity and provides the balance between supervision and graduated independence. These rotations are at: Loma Linda University Medical Center, Loma Linda University Children's Hospital, Arrowhead Regional Medical Center, and the Veterans Administration Hospital.
Outpatient care at the sponsoring institution takes place at the Loma Linda University Health Hand Center. The Center consists of integrated systems to coordinate clinic visit and postoperative rehabilitation. Hand Therapists work closely with faculty members.
Inpatient facilities include Loma Linda University Medical Center (505 beds), Children's Hospital (348 beds), Veterans Administration Hospital (162 beds), and Arrowhead Regional Medical Center (493 beds, county facility). The VA Hospital has more patients with chronic conditions, whereas Arrowhead Regional Medical Center is a county facility with more acute injuries. Both men and women patients are treated, and inpatient and outpatient experiences are foundational in all facilities.
At all sites, fellows have clinic assignments, and there are dedicated clinic time/space allocated for the treatment and care of hand surgery patients, particularly for follow-up of inpatient surgery patients. In clinic, the fellows are responsible for pre-operative and post-operative care, and rotations are set up to allow for continuity. Support staff includes nurses, physician practice extenders, radiology technicians, case managers, and others who will assist in providing interdisciplinary care.
Faculty
Program Details
Didactics
Conferences are scheduled and protected. Fellows are protected from having to perform clinical duties during conference time, and will be allowed travel time to and from participating institutions. Hand Conference occurs Tuesday mornings, focusing on the basics of Hand surgery. This conference is textbook-based and run by faculty members. Hand Journal Club meets every month for critical review of the literature. There are two patient safety conferences: Morbidity and Mortality, and Quality Improvement. These conferences are part of the orthopaedic QI process. At the beginning of the academic year, for fellows who have not received microsurgery training, a 40-hour formal course is available, focused on hands-on microsurgery training on mice. Toward the end of the academic year, the fellow and some residents present research on the Hand Surgery Professorial Day. We invite a guest professor to give the keynote lecture as well.
Call Coverage
At all locations, the Hand Fellow takes home call. Fellows are infrequently called to the emergency department for consultation, since these are taken care of by the orthopaedic residents. The fellows are expected to be in the chain of supervision, however. For all cases that go to the operating room, the fellow is expected to be present.
Hand Call is shared with the Plastic Surgery Department. We take call approximately two weeks of the month, one week at a time beginning Monday morning. The fellow will be taking call with the Orthopaedic attending. Approximately two weeks and weekends per month will be free of call duties.
Research
Fellows are given one half-day per week (10% of time) for research while at the sponsoring institution. This time is free from clinical duties. Additional time may be granted.
Facilities include the biomechanics laboratory and office, the orthopaedic library. Equipment includes materials testing machinery and other computing resources. Support is provided by the orthopaedic department, and intradepartmental funding is available for fellow research. Paid research personnel are available for research design, biomechanics testing, and other computing expertise.
Application
The Hand and Upper Extremity Surgery Fellowship Program participates in the Specialty Match through the NRMP.
We take applicants who are anticipated to complete Orthopaedic Surgery or Plastic Surgery residency. General Surgery residents are discouraged from applying.
Please apply through the ASSH portal..
Hand Fellowship Universal Application, including a personal statement
Recent photograph
Curriculum Vitae
Copy of USMLE score transcripts
Letter from your Program Director covering 6 competencies
Medical school transcript (photocopies are acceptable)
MSPE from medical school (photocopies are acceptable)
Letters of recommendations from surgeons in your field. Letters must be on official letterhead, sealed, and signed confidential. Submit three to four letters.
Interviews will be on February 10, 2020. After submitting your application, we will notify you if you are selected to interview.
Download Universal Application Form