We take pride in being the region's leader in providing education and novel approaches to disease management for pulmonary and critical care. We are here to partner with you on your healthcare journey.
Newly Diagnosed
Taking the First Steps
Request your Envelope of Hope and Coping Guide, distributed by the Pulmonary Hypertension Association (PHA)
Order a free information kit for recently diagnosed patients
Order a free Coping with Pulmonary Hypertension: A Guide for the
Newly Diagnosed
Get the Facts at PHAssociation.org
Find answers to FAQs
Watch webinars and videos
Learn more about PH
Learn what to expect and how to move forward
Order A Patient's Survival Guide
Register for The Newly Diagnosed Self-Study: PH Ready
Get Organized
Create your own PH specific medical binder
Seek Treatment
Find a doctor who treats PH
Get ready for your first appointment
Meet People Who Understand
Call the Patient-to-Patient Support Line
Contact a PH Email Mentor
Join Loma Linda University Pulmonary Hypertension Support Group
Find other local support groups
You were just diagnosed with PH. What is next?
Learning that you have pulmonary hypertension can be overwhelming, but you're not alone. Like the tens of thousands of people diagnosed with PH before you, you have a compassionate and inspiring community of people ready to help. We are here to provide you with information and support as you adjust to your new life with PH.
While there is currently no cure for PH, there are PH-specific therapies available to manage your symptoms and improve your quality of life. We know patients on treatment who have been living with PH for more than 20 years and counting.
Exercise and PH
It's well-known that exercise is very beneficial for healthy individuals, increasing cardiovascular and muscular fitness, improving mood, controlling weight and lowering the risk of systemic hypertension and heart disease. Exercise may help lower the risk of chronic illnesses such as diabetes. There have also been several published articles showing increased walk distance in PAH patients undergoing cardiopulmonary rehabilitation programs.
However, relatively little is known about the risks and benefits of exercise for pulmonary hypertension patients. Exercise is important in maintaining a healthy lifestyle, but the symptoms of PH under exertion make it difficult for many patients to find the right type of activity. Many PH patients become short of breath under mild to moderate exertion, but feel fine at rest. Those who experience shortness of breath at rest or very mild exertion must be very closely monitored, as exercise can induce fainting, excess stress to the right side of the heart, and other problems.
Because of the varying severity of PH from patient to patient (and other health-related factors), recommendations on exercise for PH patients are different for each individual, and may change over time depending on symptoms and response to treatment. Your PH specialist can help you create an exercise program that works for you. Always speak with your PH doctor before performing strenuous labor or beginning an exercise regimen.
Healthy exercise programs might include:
Cardiovascular activities such as walking, biking and swimming. Walking on an incline or exercising both arms and legs simultaneously can produce a greater increase in blood pressure than lighter exercise, and so these exercises should be avoided or attempted conservatively.
Activities focusing on muscle tone, such as stretching or arm and leg lifts. Light functional resistance exercises may be considered for some individuals, but should be done below shoulder or heart height and with frequent breaks.
If approved to perform an exercise regimen, follow these guidelines to have a safe and enjoyable workout:
Do not over-exert. Activity should be stopped at the first sign of symptoms such as lightheadedness, fatigue, chest pressure, palpitations or excessive shortness of breath.
Use a recovery time of five to ten minutes, without exhaustion or worsening of symptoms, to help you measure how much activity is appropriate.
Avoid activity in outdoor temperature extremes. Generally, cold, heat, humidity, high elevation or a concomitant illness will worsen your exercise tolerance and warrants additional caution.
PHA Support Line Volunteers
Our Support Line is staffed by friendly long-term patient volunteers. They are here to answer your PH questions, lend a sympathetic ear or help you solve problems or issues relating to living with PH. Our Support Line volunteers are patients and caregivers. If you ever have any questions or concerns about anything you experience please contact us at: Outreach@PHAssociation.org.
Call the Support Line to:
Talk to another patient right away
Ask questions and get tips about living with PH
Find a local doctor
Vent!
Find a local support group
Get feedback from a long-term survivor
Learn more about PHA
Learn how you can get involved with PHA
Call 911 for emergencies, and for anything else, call on us.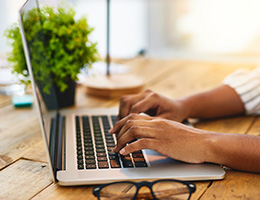 Communicate with your provider, schedule appointments and check-in before you arrive using our patient portal. Accessing Loma Linda University Health has never been easier.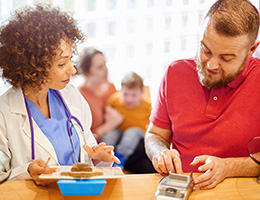 Learn more about billing, insurance and financial assistance programs available.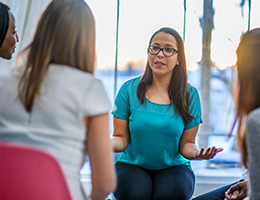 Our support groups are designed to support your wholeness of mind, body and spirit. Find a support group right for you and your family.