Surgical Pathology - Inpatient and Outpatient
This two-month rotation repeats during the four years of the residency training, allowing residents to progressively develop their skills. Since LLUMC functions as both a tertiary referral center and a general hospital, our case load includes both common surgical diseases and a variety of more unusual or challenging disorders. In addition to the usual range of surgical procedures expected at a major university hospital, our Cancer Institute, Proton Treatment Center, and Transplantation Institute are particularly active, providing a large volume of interesting biopsy material.

Autopsy Pathology and Outpatient Surgical Pathology
The autopsy pathology service provides an opportunity for residents to study and correlate morphologic abnormalities with clinical manifestations of disease, gain experience with the morbid anatomy of disease (as opposed to the surgical anatomy), and participate in the important educational and quality assurance functions of the hospital autopsy. Residents also gain autopsy experience by sharing weekend autopsy call throughout their training and while on the more integrated rotation at the nearby Jerry L. Pettis Memorial Veterans Medical Center (VA).

Cytopathology
This rotation occurs as a one-month block during the four years and is balanced between academic study at the school of cytology and daily sign-out of cytopathology specimens in both the inpatient and outpatient laboratories. One month is dedicated to studying gynecologic specimens, with the remaining time including non-gynecologic cytopathology and training in the performance and interpretation of fine needle aspiration biopsies. Experience in ancillary studies such as immunocytochemistry, flow cytometry, and image analysis is also available. A wide range of independent study materials are available, including an extensive collection of cytopathology slide study sets, which correlate cytology and surgical specimens. A comprehensive 35 mm slide collection covering all major aspects of cytopathology is also available.

Hematology/Blood Bank Rotation
This two-month combined rotation repeats during the first four years of residency. The blood bank portion of this rotation focuses on the management of a hospital-based transfusion service, including practical aspects of transfusion medicine, and the management of common transfusion-associated problems. The hematopathology portion of this rotation stresses a multiparametric approach to the diagnosis of hematopoietic and lymphoid disorders. Residents study and diagnose a wide range of leukemias, lymphomas, and nonmalignant disorders involving bone marrow and lymph nodes.

Clinical Pathology Rotation
Residency training in the clinical laboratory is focused on interpretation of laboratory results, developing familiarity with laboratory instrumentation and its limitations, quality control methodology, laboratory management theory and practice, and serving as a liaison between the clinical laboratory and hospital physicians. Emphasis is placed on acquiring a strong knowledge base in preparation for an active consultative role in the many facets of laboratory medicine. Experience includes rotations in microbiology, clinical chemistry, and immunology sections at both the LLUMC and the VA. The rotation also includes exposure to applied molecular biology techniques, as relevant to the clinical laboratory. Residents are supervised by the clinical pathologists or technical specialists in charge of the various laboratory sections. Responsibilities include troubleshooting laboratory section problems and (at the VA Hospital) weekly rounds with the infectious disease consultation service. Research electives are also available.

Jerry L. Pettis Memorial Veterans Medical Center (VA) rotation
Residents rotate at the VA Medical Center in Loma Linda for an average of four months during each year of their residency, with their time being split approximately evenly between anatomic pathology and clinical pathology. Anatomic pathology responsibilities include handling surgical pathology specimens, and covering autopsies and tumor boards. When a resident demonstrates sufficient diagnostic proficiency and acumen, he/she may be allowed to sign out cases under the supervision of an attending pathologist, i.e., acting as junior chief. Clinical pathology responsibilities include hematopathology, blood banking, microbiology and chemistry. Residents are initially under the direct supervision of an attending pathologist as they perform and interpret bone marrow examinations, review peripheral blood smears and assistant clinicians in interpreting laboratory data or resolving other issues that arise between the clinical services and the laboratory. Weekly rounds with the infectious disease consultation service also serve an important educational function.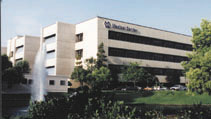 Read More About Surgical Pathology
One of the major goals of the rotation is to foster the ability to make accurate and increasingly independent diagnostic decisions. Under the guidance of staff pathologist, residents learn how to examine surgical specimens, choose appropriate samples for microscopic study, make accurate diagnoses, and communicate these diagnoses clearly and effectively to the patient's attending physician. Residents actively participate in intraoperative consultations, performing both gross examinations and frozen sections. As residents gain more experience, they assume increasing responsibility and independence. Residents will learn the use of immunohistochemistry and electron microscopy in solving diagnostic problems. The rotation also involves regular formal and informal interaction with the clinical medical services, including interdisciplinary tumor board participation, emphasizing the role of the pathologist as a consultant physician.
The outpatient pathology laboratory provides an opportunity to develop facility with types of biopsies that may be relatively infrequent in a tertiary hospital setting, but common in an outpatient or community hospital setting.
In addition to learning by participating in daily departmental responsibilities, opportunities for more structured and comprehensive learning exist. The division office and individual faculty members maintain extensive slide collections, all of which are available to residents wanting to study particular areas in depth. Teaching conferences stress a logical, scientific approach to diagnostic histopathology.
Read More About Hematology
Residents are initially under the direct supervision of a senior hematopathologist as they perform and interpret bone marrow biopsies and review peripheral blood and body fluid preparations. With experience, residents will independently study specimens and prepare reports for final approval by the supervising hematopathologist. This rotation also offers experience in interpreting cytochemical, immunohistochemical, flow cytometric, cytogenetic, and coagulation results. Interactive skills are developed in dealing directly with patients and clinical attending physicians, through hematology consultations, and in weekly educational hematopathology and interdepartmental lymphoma conferences.