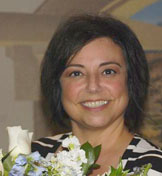 For any questions regarding applications, please contact Lora Benzatyan at orthoresidency@llu.edu
Overview
Application to the Loma Linda University Medical Center's orthopaedic surgery residency program is through Electronic Residency Application Services (ERAS). We begin processing applications after Medical Student Performance Evaluations (MSPEs) are released by ERAS. Please visit the ERAS timelines and deadlines page for further details.
Interview Date
For the 2021 Match, interviews will be held on January 21, 2021.
We are participating in the AOA CORD's universal interview offer day guidelines. Invitations for residency interviews will be sent out on November 23, 2020. Applicants will have 48 hours to respond; no response within the timeframe will be considered a declination.
Selection Policy and Procedures
The selection process is a multi-faceted approach, with generalized evaluations and ratings to best incorporate a cohesive orthopaedic team consistent with working in the realm of Loma Linda University Medical Center and its affiliates for the provision of orthopaedic care and residency training.