Over 100 full-time faculty in the Department of Medicine are involved in the teaching program. All faculty members at each of our three training facilities have faculty appointments at Loma Linda University School of Medicine. The staff includes general internists and internists in the subspecialties of adolescent medicine, allergy, cardiology, clinical pharmacology, critical care, endocrinology, gastroenterology, geriatrics, hematology, infectious disease, intensive care medicine, nephrology, oncology, pulmonary medicine and rheumatology.
Douglas Hegstad, M.D., MACP
Chairman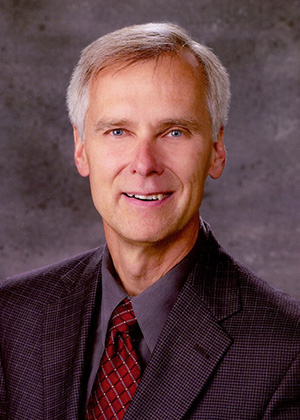 Department Chair since 2009, Dr Hegstad embraces the trust our trainees place in us and the obligation and joy for faculty members to "pay forward" their own opportunities. He has overseen renewal and growth of the faculty, more than doubling the faculty employment at the University.
A graduate of the Loma Linda University School of Medicine, Dr. Hegstad did his internal medicine residency training at Loma Linda University and served as Chief Medical Resident at its Riverside General Hospital (now Riverside University Medical Center) affiliate. For nearly a decade, he served as Chair of its Department of Medicine.
He has served as Governor of the Southern California Region II Chapter of the American College of Physicians and President of the American College of Physicians California Chapters. For more than a decade, he was a member of the College Health and Public Policy Committee. He served as Public Relations spokesman for the College, doing radio and television appearances. In 2011, he was awarded Mastership in the American College of Physicians.
He has had a long-standing engagement in education. He has served as the Department of Medicine Student Education Director and has been recipient of the University's "Teacher of the Year Award.
He and his wife Alane live in Loma Linda. In off hours, you will find Dr. Hegstad riding his mountain bike, trapping gophers, or doing home-improvement projects.
---
Sonny Lee, M.D., FACP
Program Director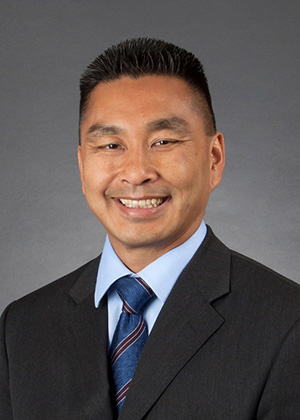 Dr. Lee received his M.D. from New York Medical College. After completing internship and residency in the Combined Internal Medicine-Pediatrics (Med-Peds) Residency at Loma Linda University, he stayed on as faculty. He has been Board Certified in both Internal Medicine and Pediatrics since 2003 and is participating in the Maintenance of Certification for both the American Board of Internal Medicine as well as the American Board of Pediatrics. He has been involved in Graduate and Undergraduate Medical Education since completing residency in 2003 and has served as Associate Program Director and Program Director of the Med-Peds Residency prior to assuming the role of Program Director of the Internal Medicine Residency Program at Loma Linda University. He remains passionate about resident education and, in particular, relishes assisting residents achieve whatever career goal they have in mind. He is married with two daughters. He loves sports of all kinds (watching, playing) but particularly loves watching his daughters play softball and soccer.
---
Laren Tan, M.D
Associate Program Director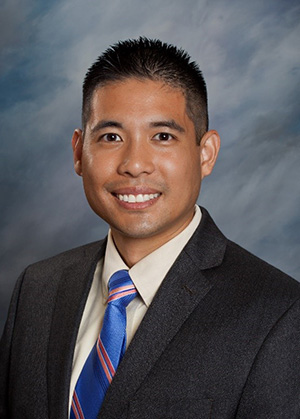 ---
Denise Townsend, M.D. 
Associate Program Director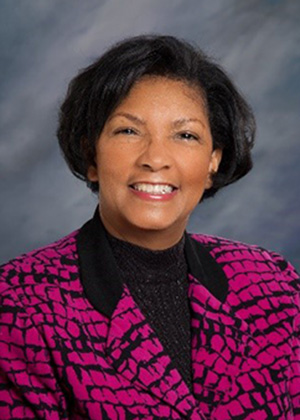 Denise Jackson Townsend received her MD degree from the University of Florida School of Medicine.  She completed her internship and residency in Internal Medicine at Loma Linda University Medical Center.    She is Board Certified in Internal Medicine and Geriatric medicine.   After completing residency, she joined the Faculty Medical Practice at LLU and practiced there in the outpatient office and also covered the inpatient resident MOD service.  During this time, she also held several other positions, Medical Director for the Internal Medicine Continuity clinic at Loma Linda, Medical Director for Loma Linda University Hospice and Medical Director for Loma Linda University Home Heath.  After working at Loma Linda University for 19 yrs, she transitioned to the Loma Linda VA where she has worked for the past 8 years, first in the outpatient setting and currently as a hospitalist.  During her time at the VA, she has also worked with residents and medical students on the MOD inpatient service.  She enjoys working with residents and medical students and is passionate in regards to promoting healthy life styles for patients and housestaff.
She is married to Michael A. Townsend, and they have 3 daughters.
.
---
Minho Yu, D.O.
Associate Program Director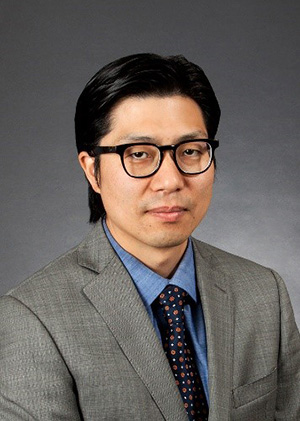 Dr. Yu received his Bachelors degree from UCSD, went on to medical school at the Western University of Health Sciences, in Pomona, CA. He was a star resident in internal medicine program at Loma Linda, and later served as a chief medical resident at Riverside County Regional Medical Center during the 2007-2008 academic year. He has been an attending physician there since that time.
In 2011, he was appointed to the APD position and has served in that capacity very well. Dr. Yu is dedicated to the development of residents as skilled physicians, and emphasizes evidence-based care. Our office receives much unsolicited praise for his teaching ability as an attending on the RCRMC ward service. Additionally, he leads teaching sessions at the Simulation Lab on campus.
---
Lawrence K. Loo, M.D., MACP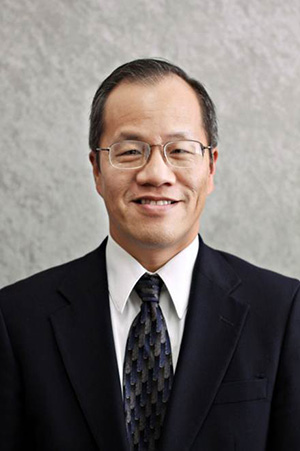 Dr. Loo graduated from the University of San Diego (UCSD)  in 1981. He completed his Internal Medicine residency in 1984 and has served as a Chief Resident a the  L. Pettis VA Medical Center from 1984-1985.
Dr Loo is a physician educator, who is committed to building strong educational programs that foster the development and growth of physicians along the professional continuum starting first in medical school, transitioning to residency and throughout the rest of a physician's professional life by facilitating continuing medical education and self-directed learning.  He has serviced a s the governor of the Southern California region II from 2004-2008 and  he is currently the Vice Chair for education and faculty development  and the Assistant Dean for Continuing Medical Education.