The fellowship is a one-year program offered since 1997 in international emergency medicine. The fellowship is offered in cooperation with the Departments of Emergency Medicine, Public Health, and Infectious Disease. The administrative oversight of the fellowship is the sole responsibility of the Department of Emergency Medicine.
In previous years, the international emergency medicine program at Loma Linda University considered potential candidates who graduated from an ACGME approved residency program in emergency medicine. In 2004 the department enlisted Thomas Hurt, MD, the first fellow to join the international emergency medicine fellowship with board certification in pediatrics, pediatric critical care medicine, and pediatric emergency medicine.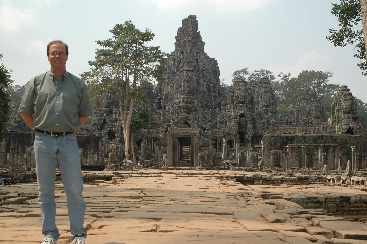 Dr. Hurt has had a longtime interest in international emergency medicine. His career has afforded him many opportunities to travel, work, and teach abroad in countries like China, Japan, and India. These opportunities, along with a medical background specializing in the emergent care of children, have urged him to direct his talents to the care and treatment of common and life threatening diseases that children face on a global scale. In addition, his goal is to also work with international health-care programs to integrate better health-care systems in the care of children. He will participate in projects in China, India, Cambodia, Kenya, and Czech Republic.
The inclination to preserve his own family roots in the United States has been an ongoing priority to Dr. Hurt and his family throughout his career. The IEM fellowship program at Loma Linda University has provided him another fulfilling opportunity in his profession to not only engage in a field of medicine that continues to be in demand but also maintain strong family roots geographically in the United States.
For more information about the International Emergency Medicine program at Loma Linda University and how to apply, please visit www.llu.edu/llumc/emergency/international/.