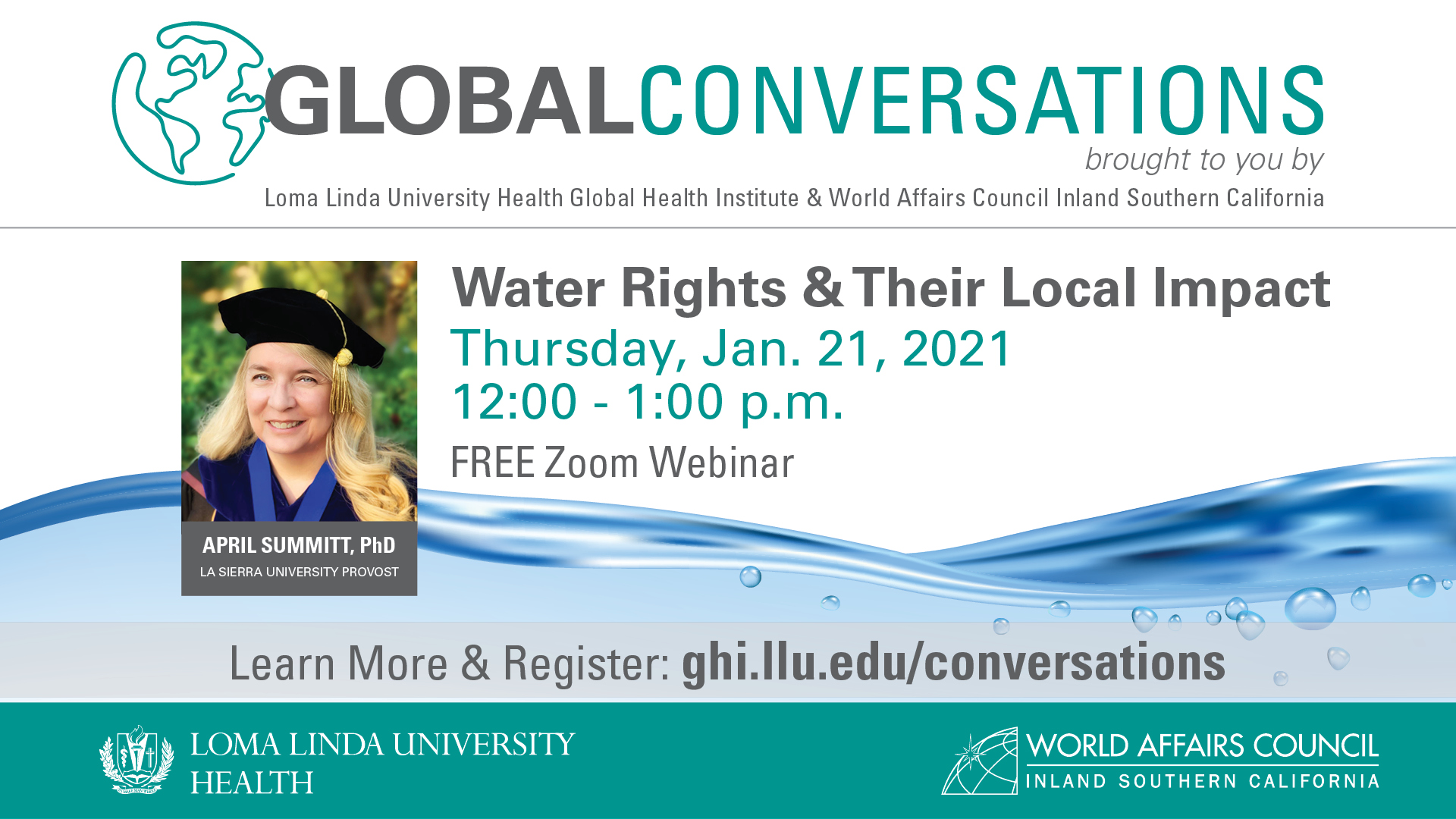 Global Health Institute co-sponsoring Global Conversations event Jan. 21
La Sierra University Provost to present on water rights and their local impact
Loma Linda University Health's Global Health Institute is co-sponsoring the upcoming Global Conversation's event, featuring April Summitt, PhD, provost of La Sierra University.
The event, presented by the Inland Southern California chapter of the World Affairs Council, will address water rights and their local impact.
The event will be held from 12 to 1 p.m. on Thursday, Jan. 21 via Zoom.
Summit researched U.S.-Middle East relations during the Kennedy administration for her PhD dissertation and examined the conflict over dividing the waters of the Jordan River in Palestine. Later, after moving to a position at Arizona State University, Summitt shifted her research focus to water in the American southwest, where she studied the environmental history of the Colorado River and American Indian history of the West in connection to water and environment.