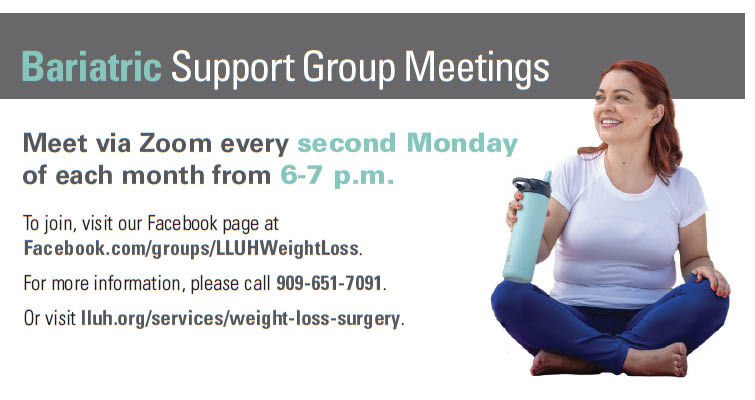 The purpose of the Bariatric & Weight Loss Support Group is to provide a place for individuals who are struggling with obesity, considering weight loss surgery, or who have had weight loss surgery. The meetings serve as a forum for educational information and ongoing support and encouragement. There are various topics each month from guest speakers to others who have had similar experiences.
Links to each meeting are posted on our Facebook page, which can be found at https://www.facebook.com/groups/LLUHWeightLoss
You will need to request to join the group, which is private.