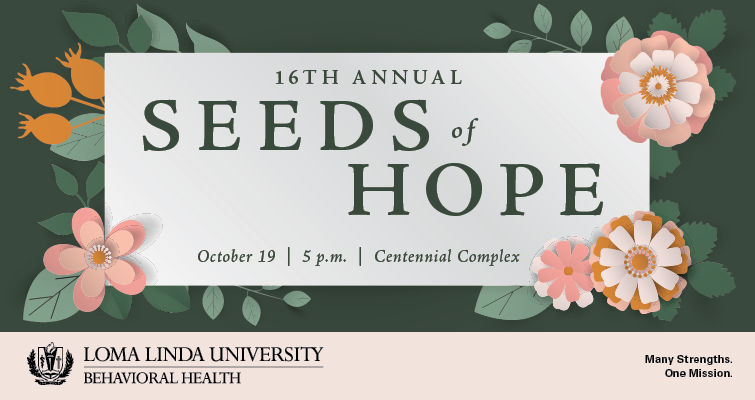 Join us for the 16th Annual Seeds of Hope event hosted by Loma Linda University (LLU) Behavioral Health. Be inspired as patients, families, staff and supporters share their life-changing experiences made possible by LLU Behavioral Health. Learn how to support LLU Behavioral Health programs and make a difference in the lives of patients.
Proceeds from ticket sales and on-site donations will go toward supporting the LLU Behavioral Health services program. Those interested in attending are able to purchase individual tickets or entire tables.
We look forward to seeing you there.